Ireland is one of the most beautiful islands in the world. Ireland has a long history and a diverse culture. Ireland is one of Europe's most English-speaking countries, with a strong educational and industrial reputation, not to mention its proximity to Europe. Ireland is home to some of the world's most prestigious universities. In the modern era, it has essentially evolved into a forward-thinking nation with a global reputation for research excellence. 
Here are the reasons why you should study in Ireland:
Impressive education system
Higher educational standards in Ireland are based on the country's commitment to excellence. The Irish government has made significant investments in the country's academic infrastructure, making it a popular study destination for students from all over the world. In addition, the country's higher education institutions award internationally recognised and quality-assured certifications and qualifications, with over 5000 programmes available to students from all over the world. It is also the home of major corporations such as Google, Microsoft, DELL, and others.
Rich history and sense of community
The Irish are some of the happiest people you'll ever meet. Everyone wants to laugh and have fun, whether they're at a hurling match, a pub, or a park spring concert. Because the Irish enjoy sharing their laughs and stories with visitors, being a foreigner will only make you feel more welcome.
World renowned universities
Ireland is known for its intellectual prowess and high-quality education, and it is home to numerous top-ranked universities around the world. To assist you in locating the best academic institutions in Ireland, we have compiled a list of notable academic institutions. Trinity College Dublin, University College Dublin, University College Cork, Royal College of Surgeons in Ireland, National University of Ireland Galway, Maynooth University, University of Limerick, Dublin City University, and the Technological University of Dublin are among the top universities in Ireland. You can also find out more about foundation in general science in ireland here.
Wide range of courses
Another compelling reason to study in Ireland is that the country has a diverse range of courses and one of the world's best educational systems. Among the popular courses offered by Ireland's top universities and educational institutions are data science and data analytics, machine learning, artificial intelligence, cyber security, computer science, business, engineering, humanities, sociology, arts, and others. Furthermore, students in Ireland can pursue a variety of degrees, including bachelor's, master's, and doctorate degrees.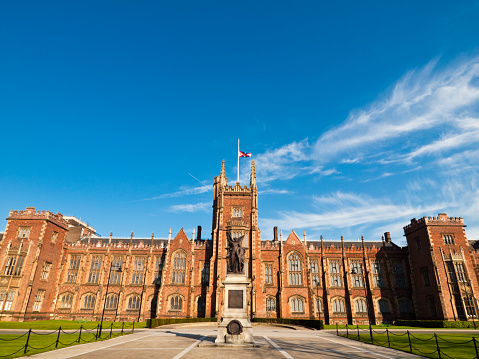 Part time jobs for students
Because the cost of an education abroad can be prohibitively expensive, some international students must work while studying. International students can apply to the Irish government for a green card, also known as a work visa. Not only that, but many colleges offer internship opportunities to international students so that they can gain hands-on experience in their field. Aside from these benefits, the Irish government provides loans and scholarships to international students.
Low cost of living
Dublin is far less expensive than major urban areas such as London or New York, which is especially beneficial for students on a tight budget looking for low-cost housing. The cost of living in Ireland varies depending on where you study, the type of housing you prefer, and, of course, your lifestyle. Ireland shares many similarities with the rest of Europe. You will spend more money if you choose to live in a larger city than if you choose to live in a smaller city or town. On average, students will spend between 850 and 1000 EUR per month.